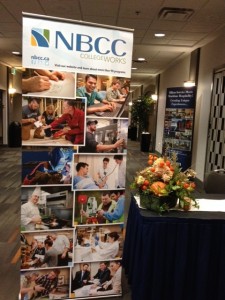 A few months ago, I was contacted by the HR department of the
New Brunswick Community College
in Canada.  The college was developing a curriculum for its planned Management Academy and had selected
"Work Happy: What Great Bosses Know"
as its primary text. The kickoff was to take place in October, and I was invited to lead the workshop in person.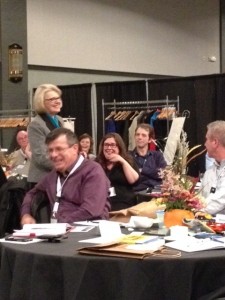 How could I resist an invitation like that? When I wrote the book, it had always been my hope that organizations would use it just this way. I was more than happy to help NBCC develop and facilitate the learning.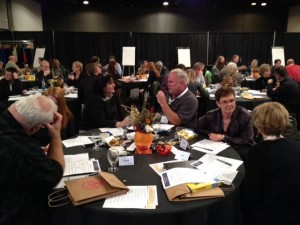 We met on October 23rd and 24th in St. John. It was rainy and gray outside but warm and positive inside the conference center. I worked with the group on leadership fundamentals, coaching, feedback and tough conversations. Nearly 100 managers attended, and they jumped into the conversations and exercises with enthusiasm. It was clear to me that they care deeply about leadership.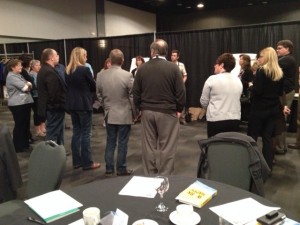 This is group shot with Colleen, Nina and Suzanne - -the HR brain trust behind the Academy.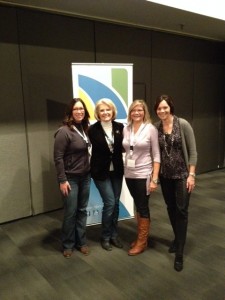 And this is the president of the NBCC, after the group surprised me with a gift: a framed picture of the cover of my book and the logo of the NBCC Management Academy!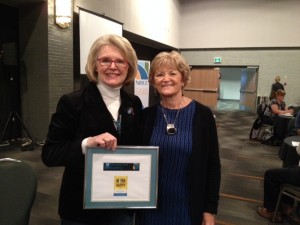 This wasn't just a two-day program. It's the start of a long-term commitment to the managers of NBCC for continuous learning, providing practical management and leadership tools.