If you want to learn the secrets of being a great leader, ask Jill Geisler.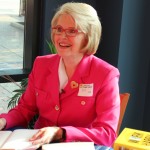 For years, as head of
The Poynter Institute's
Leadership and Management programs, Jill Geisler guided managers – from the novice to the veteran – toward success. Then and now, as head of Jill Geisler Leadership, LLC,  she brings humor and humanity her teaching, coaching writing and public speaking.
She has conducted specialized training and coaching programs for scores of organizations in the U.S. and abroad and is in demand as a speaker on leadership issues, ethics, change management and the status of women in leadership.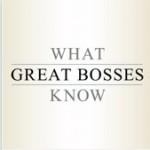 Jill's "
What Great Bosses Know
" columns on Poynter.org offer practical, research-based advice to managers in all professions. Her companion
"Great Bosses" podcasts  on iTunesU
have been downloaded 14 million times –  and counting.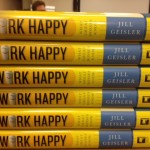 Now, her book "WORK HAPPY: WHAT GREAT BOSSES KNOW" helps even more managers build their skills -- and great workplaces.
Jill holds a bachelor's degree in Journalism from the University of Wisconsin and a master's degree in Leadership Studies from Duquesne University. In 2012, she was invited to return to Duquesne to deliver the commencement speech for graduates of the School of Leadership and Professional Advancement.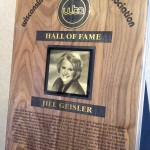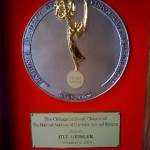 In recognition of her lifetime contributions to journalism, the University of Wisconsin honored her with its "Distinguished Service to Journalism" award, the Wisconsin Broadcasters Association named her to its Broadcast Hall of Fame, and the National Academy of Television Arts and Sciences inducted her into its prestigious Silver Circle.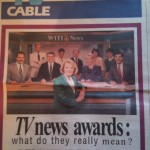 Jill brings a unique perspective to leadership, communication and teaching.  She became one of the country's first female TV news directors in the 1970's, at the tender age of 27.  She built an award-winning newsroom culture at WITI in Milwaukee.  Hers was a teaching newsroom, where coaching and collaboration were as important as ethics and enterprise; where fun and families mattered, too.
She jo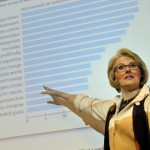 ined Poynter's small and special faculty in 1998, after a 26-year career in broadcast journalism and several walls full of national and local journalism honors.  She brought experience in reporting, producing, anchoring and unique expertise in management.  Now she combines all those skills to teach, coach and write: all in an effort to help managers become great bosses -- and true leaders.  In 2015, she shifted to affiliate status at the Institute, to respond to the demand for her custom teaching and consulting in organizations.

"WORK HAPPY: WHAT GREAT BOSSES KNOW"
is published by
Center Street, a division of the Hachette Book Group
.

Jill Geisler is represented by
Dystel & Goderich Literary Management
.