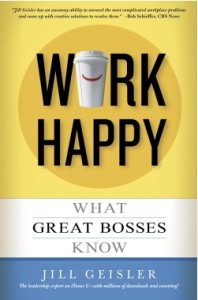 Welcome to the website of "WORK HAPPY: WHAT GREAT BOSSES KNOW."  Who is the target reader of this book?
Leaders
Managers
Aspiring supervisors
Employees who want to work for great bosses
HR professionals
Business and management students
It's the book for everyone who wants to build the essential skills that help others do their best work. Because of its user-friendly, practical nature, it is especially good for teams of managers who want to learn together.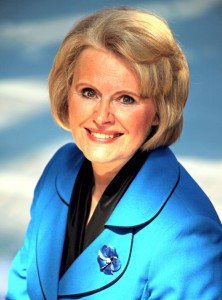 The author of "WORK HAPPY: WHAT GREAT BOSSES KNOW" is Jill Geisler, the head of Jill Geisler Leadership, LLC. For many years, she directed the Leadership and Management programs of the Poynter Institute.  She's taught thousands of managers in seminars and workshops - and through her columns on Poynter.org and her podcasts on iTunes U.

Work Happy: What Great Bosses Know is published by Center Street, a division of the Hachette Book Group.  Center Street's Kate Hartson is the editor.