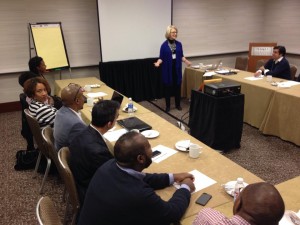 After years of creating and delivering workshops for aspiring leaders, I've had the opportunity to understand what participants really value. First and foremost, I know what they don't want: a canned presentation filled with management-speak or obtuse rhetoric that fails to connect with their daily reality.
That's why it's essential for those of us who care about leadership development to custom tailor our teaching to the people in the room. We need to understand their goals and challenges. I have long believed (
and written) that leadership is personal
, so it stands to reason that leadership workshops can't be cold, academic and impersonal events.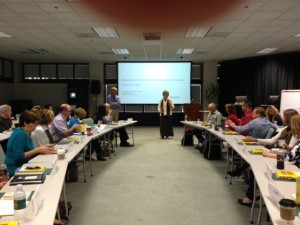 But even as I prepare by learning about the group I'm teaching, I also know that there are topics that people ask for, time and again, and sessions that inevitably get the highest marks in post-seminar evaluations. So, as you are looking to develop your own leadership learning agenda, you may want to pay attention to these topics:
What "leadership style" really means
Feedback with impact
Tough conversations with good outcomes
Coaching, not fixing: the people
Coaching, not fixing: the product
Motivation and morale
Change management - and accelerating change
Collaboration and breaking barriers
Strategic and critical thinking
Ethics, integrity and trust
Leading a diverse workforce: generations, gender, ethnicity
Emotional intelligence
Managing up, down and across
Communication skills, from deep listening to powerful presentations
Creating and sustaining the best culture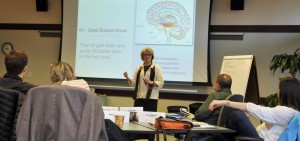 One of the most important things I've learned in recent years, however, is the need to "teach in the moment." Often, I work with an organization to analyze what's working best, as a way to show people how successes can be deconstructed to show the assumptions, values and choices behind them, and how to apply that knowledge to other goals and challenges in the workplace. That kind of meaningful conversation and teaching doesn't happen if a workshop leader just drops in with a few already prepared teaching pieces. You need to build a special framework for a focused discussion that then leads to interactive and on-point teaching.
It's what I love best about my work: helping aspiring leaders build on what works and discover ideas to address their personal and organizational challenges.