KQED radio in San Francisco is one of the country's most popular NPR member stations.  One of its signature programs is "Forum" with host Michael Krasny.  On Thursday, August 24, I spent a delightful hour discussing the joys and challenges of management and leadership with Krasny and callers.  We discussed the skills and values of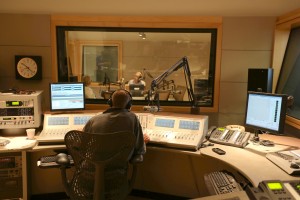 bosses, both bad and good.  We took  calls from listeners asking for advice.  Later that night, at a book signing in Palo Alto, several attendees told me they were drawn to the event because of what they heard and learned while listening to Forum that morning.  T
his is a link to the audio of the show,
along with a summary of the conversation.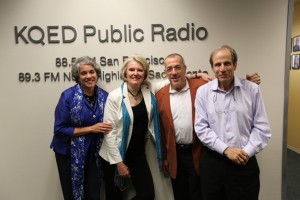 This shot was taken after the program.  With me are my friend and San Francisco host Dawn Garcia, Deputy Director of the Knight Fellowships at Stanford, then right are Raul Ramirez, News Director of KQED and Forum host Michael Krasny.