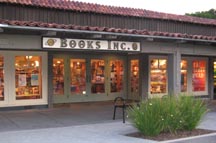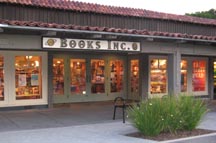 I'm looking forward to my trip to California to talk about WORK HAPPY: WHAT GREAT BOSSES KNOW.  I'll be speaking at Books Inc. in Palo Alto at 7pm.  At the talk, I'll read a bit from some of my favorite parts of the book, but I really look forward to having a conversation with people about the skills and values that are important to managers. Many of my book talks have turned into problem-solving sessions.  People in leadership roles are often hungry for insights into dealing with change, conflict, motivation, collaboration and innovation.  It's a delight to share ideas and insights with these smart and caring folks. 
Here's a link to the Books Inc. website with info.
Earlier that day, I'll appear on KQED-FM's "Forum" program for a freewheeling conversation about the book, management and leadership.  That's scheduled for 10am.