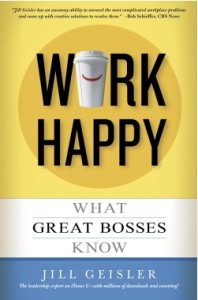 Although the official release date is June 5,  Amazon is already selling and shipping copies of the book.  Several people who had pre-ordered told me this week they received emails from Amazon, letting them know the book would be shipped early to them.  Amazon also now has the "Look Inside the Book" feature activated, so you are able to get a good sense of the content.  I have always appreciated that feature -- and often purchased a book based on the strength of the Table of Contents! I'm especially delighted that the first Amazon.com review was posted by my colleague Roy Peter Clark.  He's the author of
multiple books on writing
and has had a profound impact on writers in all genres. He also encouraged me to turn my teaching and columns into a book, and has been very helpful along the way. Here's what he wrote: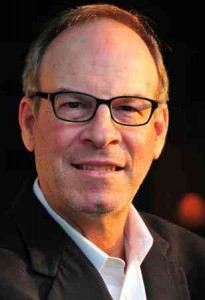 This Book Will Change Your Work Life
, May 16, 2012
This review is from: Work Happy: What Great Bosses Know (Hardcover)
My colleague Jill Geisler has written her first book, and it's a humdinger: "Work Happy: What Great Bosses Know." At first, I was puzzled by the title. So few people express happiness in their work that it seemed to espouse a quixotic,almost impossible dream. But that's the point, isn't it? Whatever endeavor we choose -- or chooses us -- there is a direct connection between our productivity and our emotional satisfaction on the job. The subtitle suggests that it will be a great boss who creates the conditions for a productive and satisfying work life, with this caveat: Some of the unhappiest workers we know bear the title of boss, and their problems, we have all learned the hard way, flow downhill and become our problems. Leadership, Geisler teaches us, is not the work of bosses alone. Each of us carries some burden of leadership, which, when embraced and practiced, can turn into something powerful, even joyful. Jill Geisler brings long experience as a media leader to the writing of this book. Her strategies have been field tested and shared widely through her teaching at the Poynter Institute and through her iTunesU podcasts, which have been downloaded in the millions. Anyone who aspires to a leadership position of any kind at any organization should read this book and put its advice to work -- today.