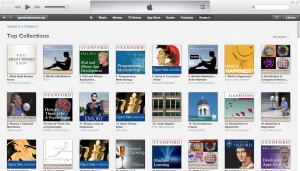 It's always a delight to see this on iTunes U.  Once again this week, the "What Great Bosses Know" podcasts are ranked #1 among the many wonderful educational collections on the site.
We began posting the podcasts in 2010.  It was the popularity of these brief, practical audio lessons that led to the book contract for "WORK HAPPY: WHAT GREAT BOSSES KNOW."
As of today, there are 129 different topics in the collection.  According to the statistics provided by the site, most people use their phones or iPads to download them.  When I wrote the book, I tried to use the same tone I bring to the podcasts.  Leadership shouldn't be a lecture when it can be a conversation.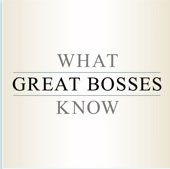 If you'd like to download the "What Great Bosses Know" podcasts, just click on this link.
And if you have topics you'd like me to cover in future podcasts, feel free to send your ideas my way!