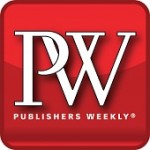 Publishers Weekly, the international magazine devoted to books, has just released its review of "WORK HAPPY: WHAT GREAT BOSSES KNOW."  Authors wait with their fingers crossed for positive reviews -- and oh my! What a joy to read the reviewer's kind words and insights about the book! The reviewer describes "WORK HAPPY: WHAT GREAT BOSSES KNOW"
as  a "practical step-by-step guide to improving leadership skills" and goes on to say: "Rather than a prescriptive, academic book on leadership, Geisler humanizes the text with anecdotes from her own leadership development as a broadcast news director in Milwaukee, sharing her revelations, corrections, and progress." I don't know who the reviewer is: PW reviews are anonymous. But that writer certainly made my day and has my eternal gratitude -- especially for predicting that 'WORK HAPPY: WHAT GREAT BOSSES KNOW" will become a "go-to-manual for those new to management."   To see the full review on the Publishers Weekly website,
just click on this link.