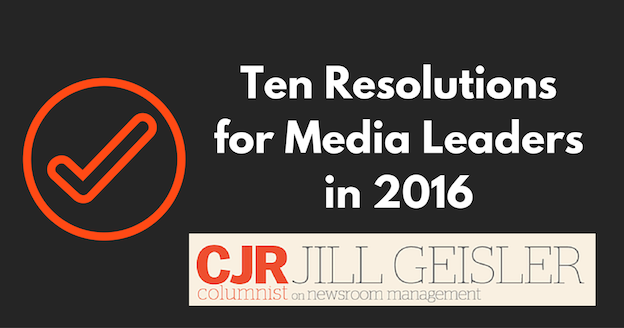 You don't have to be a leader in the field of media to benefit from these tips.
My monthly column for the Columbia Journalism Review lists ten things -- from feedback to change management to creating a culture of fun -- that can work for all professions.
Click here for a link the column
. Hope you enjoy!