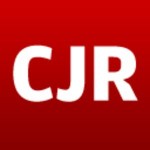 I'm happy to share this news. I've accepted an invitation from the Columbia Journalism Review to do a monthly column on leadership and management issues. The editor, Liz Spayd, poses questions to me and I provide advice.
Here's the interesting thing: Although the publication is written about journalism and the audience is people who are interested in media issues, the management issues are universal.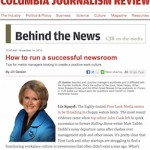 For example, check out the first column. Liz's questions focus on startup cultures, integrating staff with new technical talent into a traditional team, and whether charisma can be taught or learned. You can
click here to go directly to the column
.