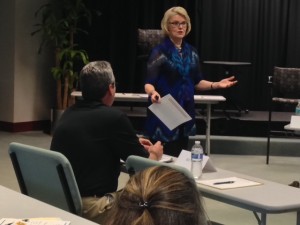 I love working with people who aspire to be true leaders. Many of them are already managers, but others are people who may never carry an official title, yet develop exceptional influence.
After years in their company, I've learned a few things about leadership that I'd like to share with you. It's a good way to lead into a new year, thinking ahead to how these principles might affect your quest to learn, grow, and lead.
1. Leadership can be learned. It is not some magical gift you are born with.
2. Leadership is the combined force of skills and values.
3. You can lead from wherever you are.
4. Leadership style is defined by the behaviors you choose to use most often- and the best leaders understand when to change those behaviors.
5. Leadership is ultimately determined by those who choose to follow you.
6. The best leaders read people and situations accurately and respond in ways that improve the status quo.
7. Leaders absorb shock, pain and discomfort of others, often without others even knowing it.
8. It is harder for a tough leader to learn empathy than for a compassionate leader to learn toughness -- but it's possible.
9. Leadership and integrity are inseparable.
10. True leaders know when to be followers and for that reason, there are never enough leaders.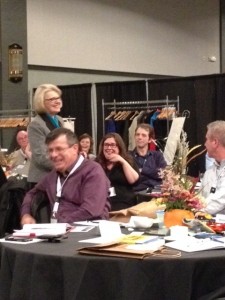 As you can see from this photo, while I take leadership very seriously, I think teaching and learning it should be fun. Laughter is a great tool for any leader, especially when leaders learn to laugh at themselves!
In the year ahead, I wish you every personal and professional happiness.
Beginning in 2015, my status at the Poynter Institute changes from senior faculty to affiliate faculty, so I can focus more on my consulting and coaching in organizations. It's the best of both worlds.
You can still find my
podcasts on iTunes U
, my regular postings here, and my daily curated leadership insights on the
Work Happy: What Great Bosses Know Facebook page
.