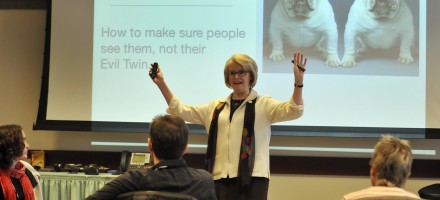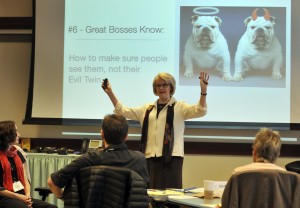 I love working with new managers, because they are such eager learners.  I recently spent a week with twenty-one newly promoted bosses. This was a diverse group in age, gender, ethnicity, and geography.
At the end of the seminar, I mentioned to a colleague how energized I was by the group.  There was an optimism in the room that was undeniable.  It was a special mindset -- refreshing in these days of downsizing, changing demands and tight budgets.  The more I thought about it, the more I was inspired to write, so I could encourage veteran managers to recapture an essential part of the new manager mindset.  Here's a link to that column and podcast on Poynter.org.
Hope you enjoy it!  Let me know what you think.