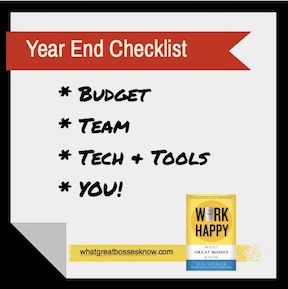 I know you are looking ahead to the holiday break and I'm sure you've earned that down time! But you'll rest easier if you know you've buttoned things up perfectly before the year ends. There are always a few things you can do now that will make the year ahead even better.
That's why I put together a quick list of tips for you in my latest column for Poynter.org. All you have to do is
click on this link to read the column
. Then check off the items as you complete them.
After that, just have a wonderful holiday season. And may your work be even happier in 2015!