VMware,
a tech leader in Silicon Valley
, has 16,000 employees throughout the world. As part of the company's commitment to leadership development, they've set up a call-in show with me on December 16th. The concept is simple. Twice on that day, interested managers will simply call in to a master number and we'll chat about their leadership joys and challenges.

We're calling it "Boss Talk," as you can see from the invitation sent companywide. Our focus is collaboration and conflict resolution.
I'm really looking forward to talking with VMware's team. Some will be dialing in from the beautiful Palo Alto campus. These photos give you a glimpse of the work environment: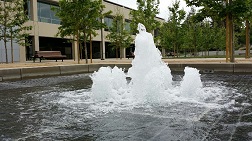 Others will be calling in from posts around the world.
The Palo Alto campus is famous for its turtle pond and its venerable residents.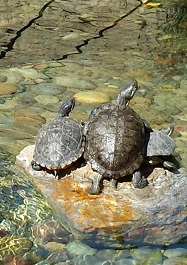 I should point out that I have a mascot, too. VMware turtles, meet Mr.Tugboat, who thinks my home office is really his.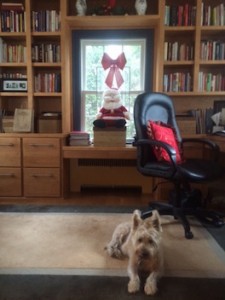 Tugger's a smart old fellow, but he won't be offering advice during the VMware "Boss Talk" call-in show. He's delegating that work to me.