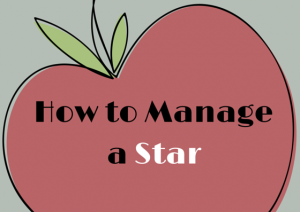 Do you have star players on your team?
I hope so. It can mean that you've hired well, or trained well, or retained well. If you're a great boss, your stars play well with others, too. They may demand a bit more from you because they've earned it, but their demands are reasonable.
Unfortunately, some managers are intimidated by star performers and don't step up to the management challenge. When stars become sacred cows, bad things can happen in organizations. That's what I wrote about in my most recent "What Great Bosses Know" column for Poynter.org.
If you'd like tips on how to get the most out of your star performers and avoid the pitfalls,
just click on this link
.