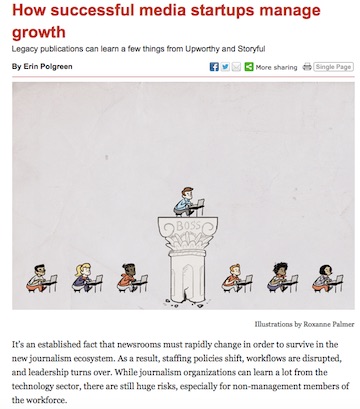 I spend a good amount of time helping organizations of all kinds -- from medicine to law to education to media -- manage the change brought about by disruptive technology and changing consumer demands.
I was interviewed for this article in the Columbia Journalism Review, which looked at how startups are approaching change -- and the lessons they can teach all of us.
If you'd like to read the article by Erin Polgreen,
just click here.
It's worth it just to see the cool animated illustration at the top!