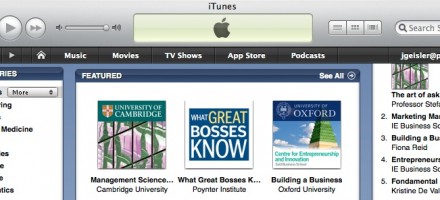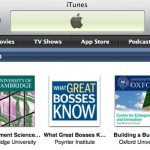 We're nearing the 100  mark in "What Great Bosses Know" free podcasts on iTunesU.
We started posting them in January of 2010.  Apple reports we've had
well over 3 million downloads
. Technology makes it easy for me to record them wherever I may be -- in my home office, at Poynter, or teaching on the road.  I use my MacBook laptop and a software program called Audacity.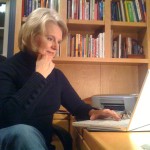 Because my first career was in broadcast journalism, where "live" reporting was essential, I'm able to ad lib these podcasts from notes and columns, rather than read a script. I much prefer the informal, conversational approach to both the podcasts and my teaching. Since we launched the free podcasts, I've heard from managers all across the world, in an amazing array of professions. Through technology, I've become the coach to thousands of people I've never met in person. I'm writing the "What Great Bosses Know" book for them -- and for everyone who wants to improve work and workplaces.  So, enjoy the podcasts.  I hope they whet your appetite for the book to come!  If you have topics you'd like me to cover in future podcasts, feel free to send me an email: jgeisler@poynter.org