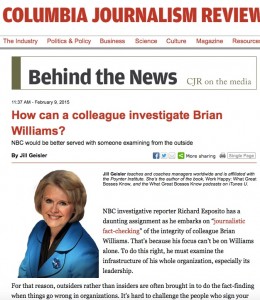 Here's my latest column for the Columbia Journalism Review. I raise a number of issues about the internal investigation into questions about anchor Brian Williams and his representations of his experiences in the field. I'm especially concerned that the NBC investigator charged with looking into the issues has the independence and resources he needs to do the job well.
Here's a link to take you directly to the column
, which lists 4 key questions about the fact-finding effort.