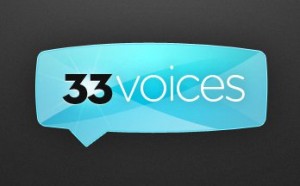 33 Voices is a website rich with leadership ideas, lessons and tips.  The site's motto is "Smart Conversations about Business and Life." Its founder,
Moe Abdou
, himself a voice of leadership, interviews
authors, researchers and business leaders.
  Moe's goal is to provide as much practical learning as possible on his site and lead people to ideas and answers. Moe contacted me to talk about the key ideas of "WORK HAPPY: WHAT GREAT BOSSES KNOW," and we had a terrific conversation. 
Here's a link to the 25 minute chat on the 33 Voices site.
And this is the SlideShare summary of Moe's key takeaways from our talk.  I told Moe I felt less like I'd been interviewed and more like I was installed in the Abdou Hall of Fame -- and I'm truly honored. [slideshare id=16633107&doc=jillgeisler-130219164034-phpapp02]