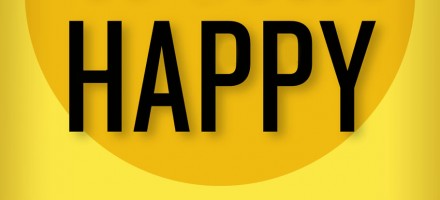 "WORK HAPPY: WHAT GREAT BOSSES KNOW" is the ONE book leaders at any level can turn to for answers and advice they can put to work immediately.  It's a workshop-in-a-book, designed to improve work, workplaces and those who lead them.  Here's just a bit of the insights readers will take away from this authoritative and helpful book:
What employees never forget
What employees never forgive
How managers can defeat their "Evil Twins"
Top communication tips and traps
How to take control of your time
Why you shouldn't treat everyone the same
The fast path to power and influence
Motivation that really matters
Secrets to powerful performance management
The wisdom of wearing "feedback glasses"
How to be a coach instead of a fixer
Ten steps to making tough conversations easy
The five "change accelerators" for leaders
How to manage your boss, peers and stress
The five symptoms of a healthy workplace
A message from author Jill Geisler:
For years, managers have asked me to suggest the ONE book they could use to help them become great bosses who build successful and happy workplaces. They want ONE book they can trust, a book grounded in research, not just opinion or anecdotes.  They want a book that's practical and immediately useful.  They want a book with tips, tests and proof that the advice really works. They want a book that is as useful as the highly regarded seminars we  leads for managers at the Poynter Institute. I decided to write the book managers have asked me to share -- that ONE BOOK they can turn to for immediate answers, ideas, solutions and inspiration.  I sincerely believe it can transform not just bosses -- but organizations, turning them into places where people are happy to come to work. Some readers may be familiar with my "What Great Bosses Know" columns on Poynter.org and companion podcasts on iTunes U, which have had millions of downloads.  Now, we're building on those practical tips, lessons and ideas in "WORK HAPPY WHAT GREAT BOSSES KNOW."

"WORK HAPPY: WHAT GREAT BOSSES KNOW"
is published by
Center Street, a division of Hachette
.

Jill Geisler is represented by
Dystel & Goderich Literary Management
.