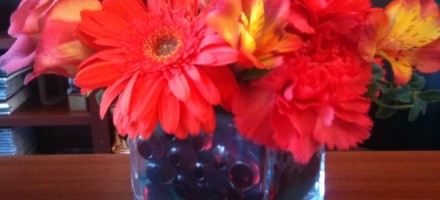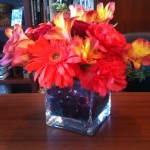 The flowers in this photo were sent to me by a friend as a "thank you" for a favor. They were a wonderful, thoughtful gesture.  Appreciation can take the form of spoken words, written notes, or the occasional special gift.  Gratitude -- when it is genuine -- can have a real impact on employees.  It's also an untapped resource in some organizations, largely due to bosses who have a miserly approach to saying "thanks." That's why I wrote a recent "What Great Bosses Know" column for Poynter.org, entitled
"A Paycheck is Not a 'Thank You'"
and I hope you take a look at it.  It just might change your approach to recognizing your employees and not falling into the trap of thinking that a paycheck is thanks enough.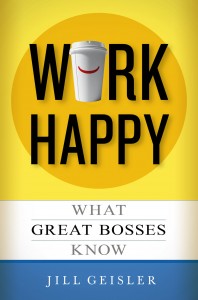 Appreciation is one of the many forms of feedback I explore in
"WORK HAPPY: WHAT GREAT BOSSES KNOW." It's the focus of the chapter on performance management and how great bosses tie feedback to motivation and performance. The book comes out June 5, 2012, but is already available for preorder on
Amazon.com
,
BarnesandNoble.com
and a host of other locations which are
listed on the website of the publisher
, Hachette Book Group.