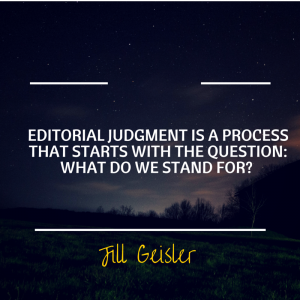 In today's information rich society, anyone can publish just about anything. You may be an editor of a traditional publication or a private citizen using social media. When it comes to sharing highly personal information about people, how do you know where to draw the line? If you withhold is it censorship? How should you decide?
I take an in-depth look at the issue in this essay for Loyola University of Chicago's Center for Digital Ethics and Policy.  Just
click on this link to read it.