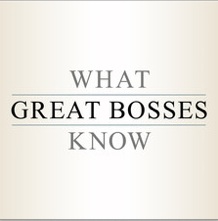 If you want to be a great boss, I suggest you pause and think carefully before using the word "lazy" to describe an employee.  I know why you say it.  You're frustrated.  The employee isn't doing what you want.  The person consistently delivers less than expected.
You have to do something about that, but making a character assessment doesn't necessarily help.  And that's what calling someone "lazy" really does: assumes their behavior is driven by internal values -- or lack of them.
There may be much more to the story.  In fact, you might be part of the problem.  Don't get defensive about that; just get smart.
In this column for Poynter.org, I list seven questions managers should ask themselves before declaring an employee "lazy."  Just
click on this link
for the column and podcast.