I learn something whenever I teach leadership workshops. That's because I believe there's already abundant wisdom already in the room. It was certainly the case when I led a week-long leadership and coaching program for journalists from around the world. As you can see from the class picture, it was a smart, diverse, fun group.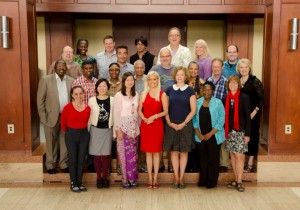 One of the participants, E.S. Isaac of India, made an impression on everyone. His wisdom and warm smile lifted us all. Isaac has a deep belief in the power of listening.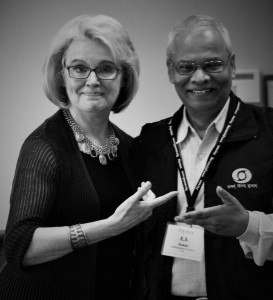 Isaac inherited that belief from his father, a man who had no formal education, who was illiterate for much of his life, and yet was a formidable teacher. He gently schooled Isaac on the priceless value of listening. Now, your parents and mine may have tried to tell us to listen, but I bet the message was not quite as magical as this. Listen for yourself as Isaac tells the story: You can read more about Isaac and see a photo of his family in a column I wrote for Poynter.org.
Just click here.