Q&A: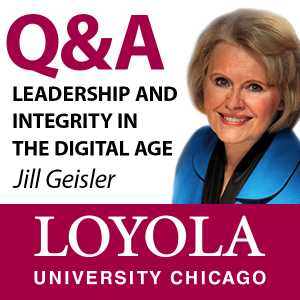 Launched in February of 2016, this podcast builds on Jill's "What Great Bosses Know" series, with each episode focused on one question that challenges leaders and managers in today's workplaces. There's a special focus on leadership, communication, and trust.
To sample or subscribe, just click here.
What Great Bosses Know: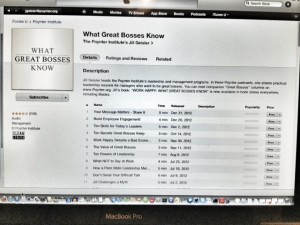 Jill's popular "What Great Bosses Know" podcasts on iTunes U have had millions of downloads, according to Apple.  With 145 topics, they are quick, practical lessons for busy leaders -- and they're free!
To check them out or to download them, just click on this link
.