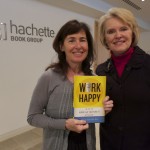 Had a great meeting in NYC today at the offices of the Hachette Book Group, planning for the release of  "WORK HAPPY: WHAT GREAT BOSSES KNOW" on June 5th.  At my side in this photo, as she has been throughout the writing of the book, is Hachette editor Kate Hartson. Being an editor takes many of the leadership skills I write about in my book.  A good editor understands motivation, coaching, feedback, time management, and collaboration.  A good editor helps a writer discover ideas and take risks.  A good editor identifies gaps in content or logic, so the writer can fill in the holes.  A good editor encourages and challenges. Interestingly, many editors are accomplished wordsmiths, but they take great care not to pressure writers into emulating their personal writing style.  Their goal is simple: to guide the author toward success while keeping the author's unique voice intact.  That's leadership.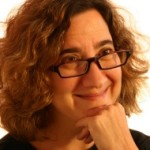 I've been blessed to have that great leadership from Julie Moos.  She's the head of
Poynter.org,
the website for which I produce "What Great Bosses Know" columns and podcasts.  Her encouragement and skillful editing helped lead to the development of
Work Happy: What Great Bosses Know
.  In fact, she's been at the head of a line of incredible cheerleaders for the book.  But Julie's done more than cheer.  She's edited columns and podcasts, brainstormed ideas for the book and helped with the book proposal.  She even helped me set up this web site, which I could not have done without her. Great bosses -- including great editors -- often stay in the background while good things are happening for those they lead.  That's why it's important to turn the spotlight on them -- and offer them my heartfelt thanks.