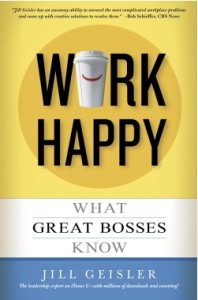 It's much easier for managers to give positive feedback than to tackle those tough conversations that are such an important part of the job.   That's  why Chapter 10 of "WORK HAPPY: WHAT GREAT BOSSES KNOW" is titled "You Can't Be Too Nice for a Tough Conversation." On July 11, at 2pm ET, we're going to share some of the key lessons of that chapter -- and much more --  in a live webinar. I'll  guide you through a step-by-step process that helps you deal with challenging conversations and deliver positive results.  To register for the webinar on Poynter's NewsU,
just click on this link
: Here's what we will cover in the session:
The key steps to prepare for a tough conversation and why skipping a step can trip you up
Why your first words are critical – and how to choose them wisely
How to deal with the "4 D's": denial, deflection, disruption and "dumping on the boss"
The surest ways to sabotage yourself in a tough talk
How to wrap up a conversation so it ends well for everyone
Why your ability to have difficult conversations can make for a happier workplace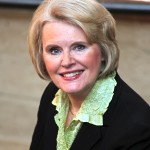 To make things even more practical and interactive, we will set up a series of common scenarios managers face.  Working with NewsU's Vicki Krueger,  we will play out the scenarios -- but pause to let the participants in the audience decide how Vicki will respond.  Will she argue?  Shut down?  Become highly emotional?  You will decide -- and I will have to respond right there, the right way. There will also be a Q & A session afterward.  This webinar is open to aspiring great bosses in any field and every workplace. Once again, for more information on the webinar and to register,
just click this link.